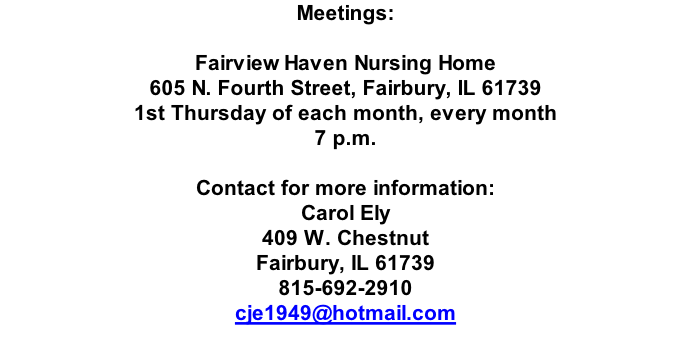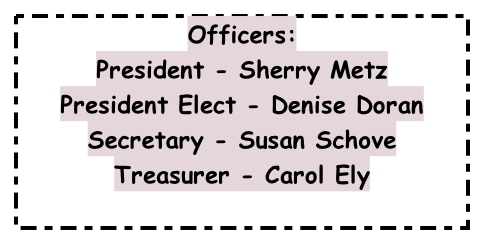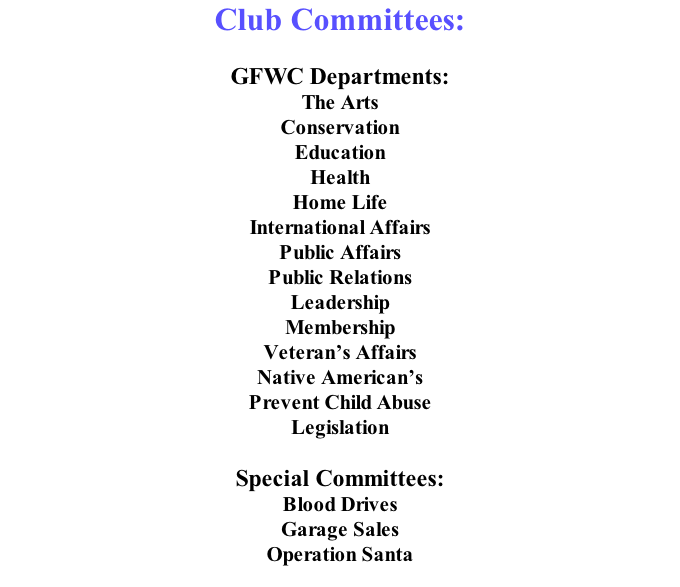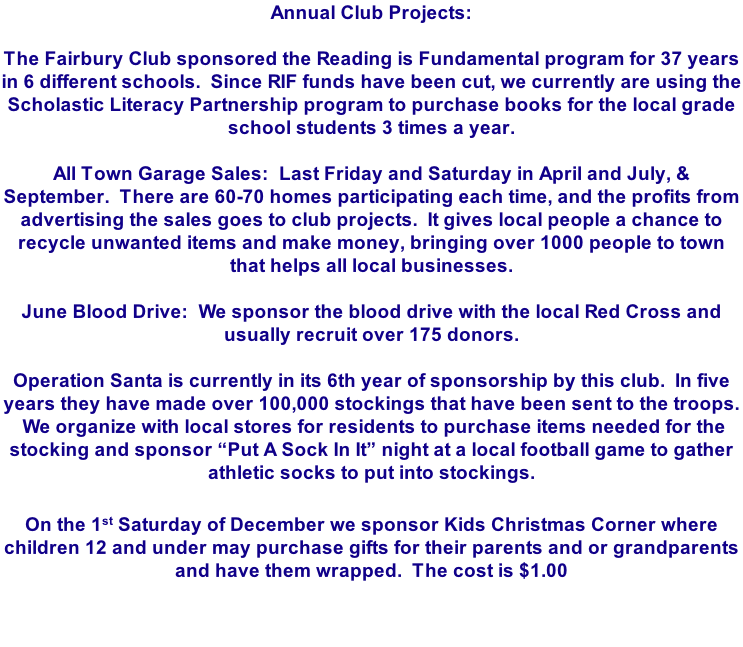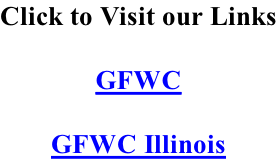 2014-2016 Installing Officer-Carol Rich, President-Sherry Metz, Treasurer-Carol Ely, Secretary-Susan Schove, President Elect-Denise Doran
GFWC Illinois Fairbury Woman's Club All current members in picture
Seated L-R: Carol Ely, Sherry Metz, Janice Meiss, Mary Jo Graham,
Back Row: Michelle Schultz-17th District President, Susan Schove, Lisa Gibson, Kathy Abels, Sandie Gonzalez, Chris Metz, Liz Freeland, Denise Doran, State President Diane Addante, Carol Rich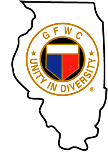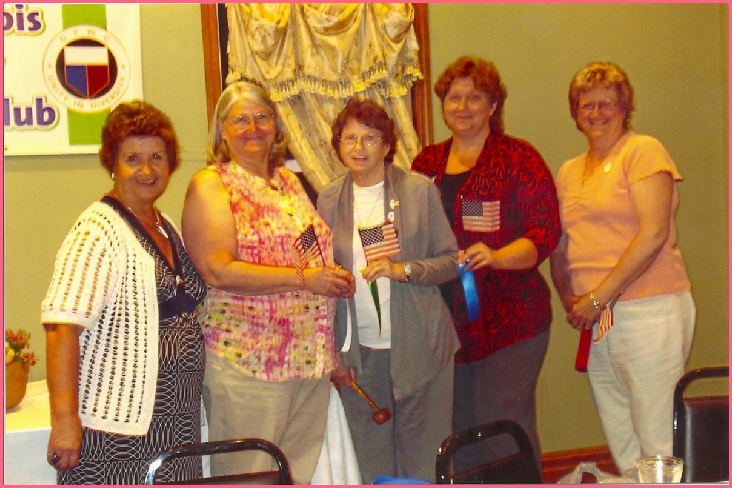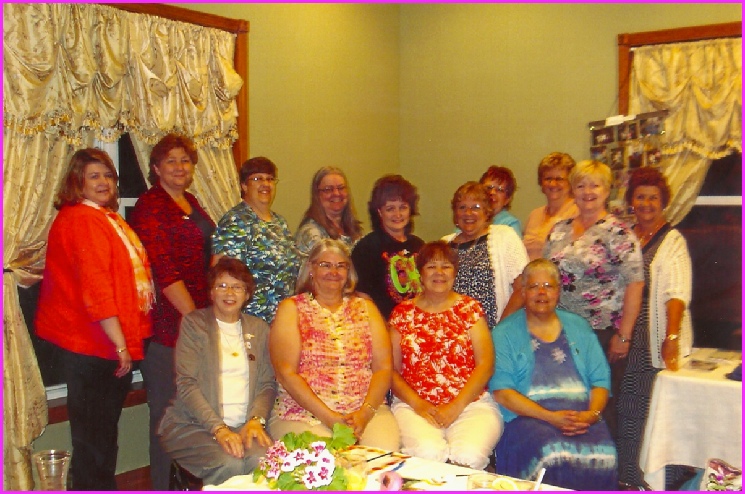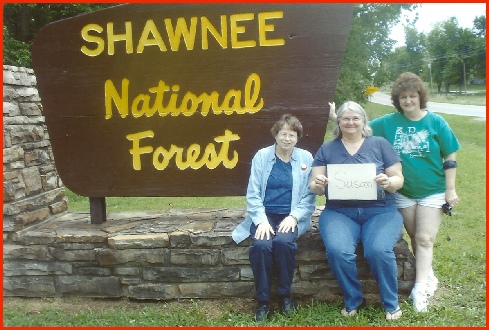 Members Take 4 Day Trip to Visit Shawnee National Forest in June 2011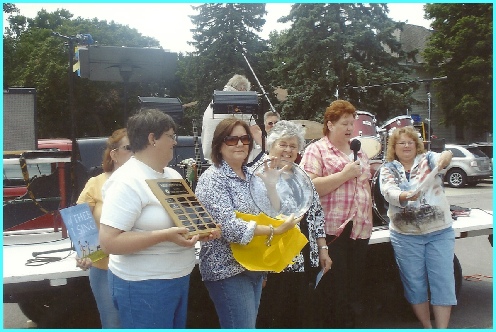 Presentataion to the 25th Citizen of the Year in June 2011. Members Lisa Gibson, Brenda Travis, Citizen of the Year Mary Streitmatter, Susan Schove, and Chris Metz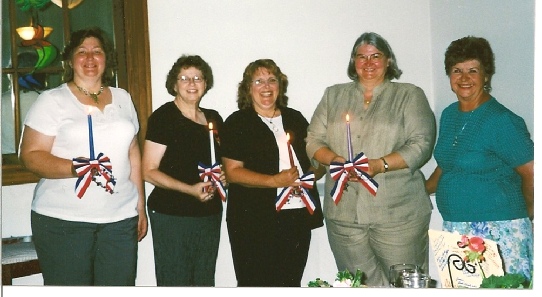 Fairbury Junior Woman's Club officers for 2008-09
District 17
Left to Right
Sue Schove - President Elect, Carol Ely - Secretary, Chris Metz - Treasurer, Sherry Metz - Ppresident
Carol Rich - Past State President and did installation
Update of Dominy Memorial Library Renovation in Fairbury
Construction started in May, and the library is currently being packed up to move into a vacant store front until February. They will start knocking down the east walls the end of September to join the buildings together.
We are still raising money for the current construction and new shelving needed. Our club will be holding our 3rd annual Christmas Stocking Raffle on Dec. 3rd. The stockings will be filled with $25 gift cards or services donated by local merchants.
A local business just recently pledged $250,000 for the community room which was not part of the current bid. This is great news, as there is no such place in our town of 3750 at this time.
Once again, we thank everyone who voted in the Reader's Digest Contest "We Hear You America." That $25,000 was a great help toward the 2.4 million dollar project!
Here are some pictures of the on going construction of the library renovation.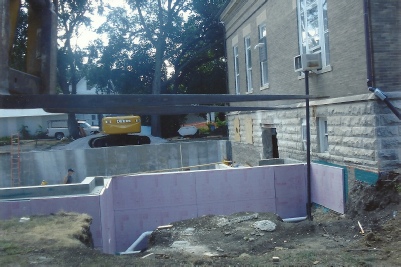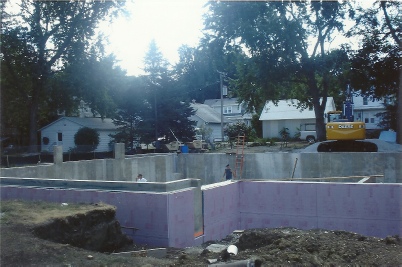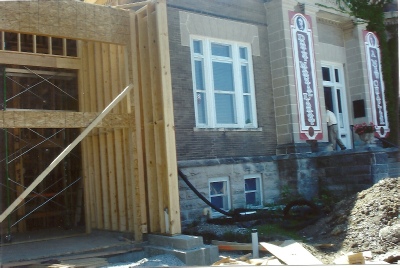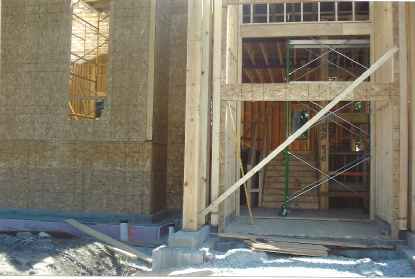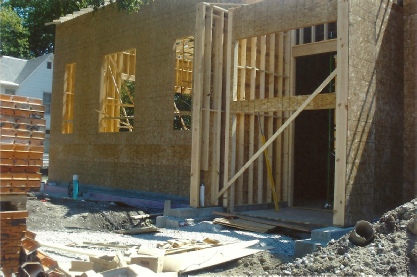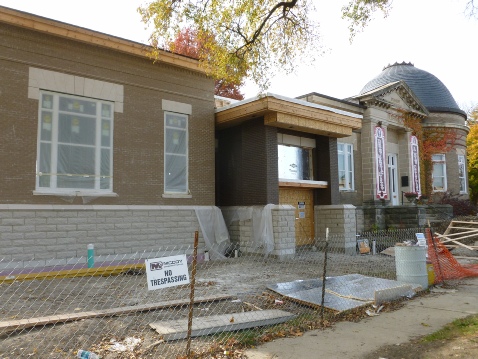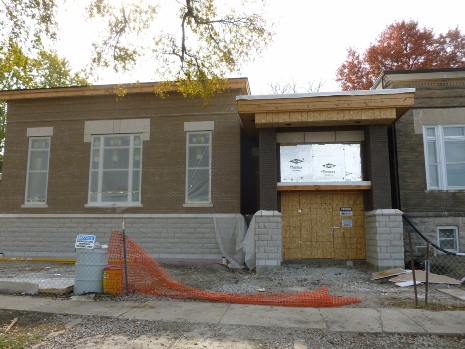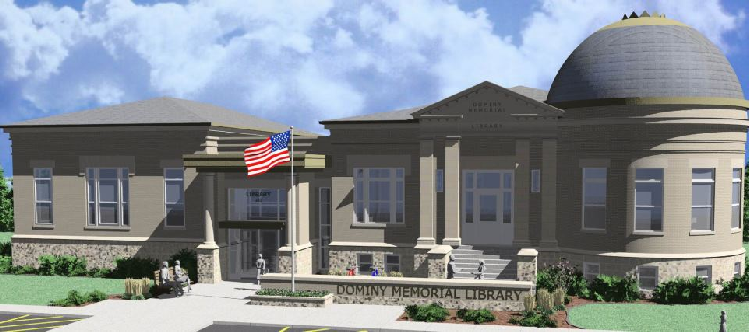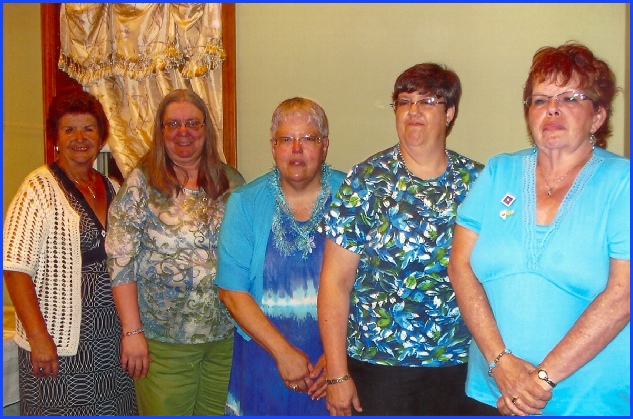 Members celebrating anniversary at June 2014 banquet:
L-R: Carol Rich–40 yrs, Kathy Abels–30 yrs, Mary Jo Graham–25 yrs, Lisa Gibson–10 yrs, and Liz Freeland–5 yrs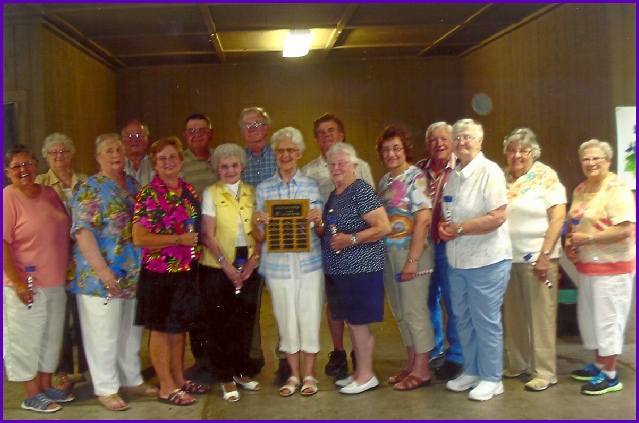 15 or our 28 Citizens of the Year.
We held a supper a a local park for all of them to help honor Phyllis Eilers, the 2014 Citizen of the Year. Each was presented a patriotic solar light and Phyllis received a book in her honor at Dominy Library, name added to the plaque, an engraved pitcher and a gift certificate to Lost in Time.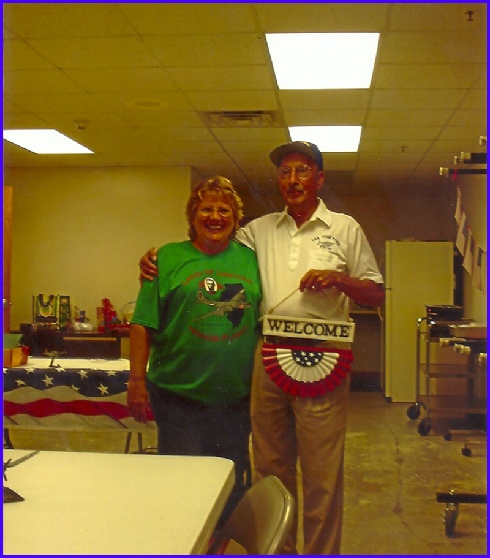 Public Issues Chairman Chris Metz with her Honor Flight gentleman from World War II, a Navy pilot Arthur Leach.
He was our July program, 94 years old, still working and spent 14 years in the Navy.
Chris and Arthur went on an honor flight in April of 2013.